Amputees often wonder if they can do things that they've always loved to do… with their prosthesis. Can you really do something physically challenging like skiing, biking, or running with a prosthesis?
I recently met with a friend of mine to get his prosthesis dialed in for the upcoming ski season. Skiing is a lifelong passion of his and he was excited to share his mountain with me so I joined him for a day on the slopes at Beech Mountain. He had shared with me some great stories from adventures he had at famous resorts across the world before his amputation. Now he was returning to figure out exactly what skiing was like with a prosthesis.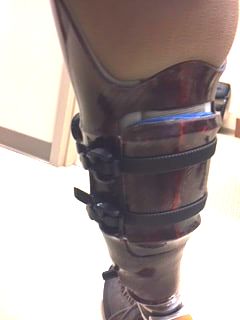 To prepare for the rugged conditions of the slopes, I used a unique BOA closure system on his prosthesis, much like what you'd find on specialty golf shoes and ski boots. In addition to the BOA system, I added ski ratchet buckles to provide strength during the rigorous activity of skiing. With these creative improvements, he was ready to conquer the mountain!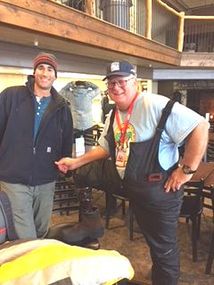 We had a wonderful time and ended up figuring it out minus a few crashes and some very memorable moments with my friend. Skiing is harder than it used to be for him, but he was doing it. He put in the extra effort and worked through the extra challenges a prosthesis creates. It was motivating to see first hand what my patients experience as they get back into life. I feel I am a better person and a better practitioner having spent this day with my friend.